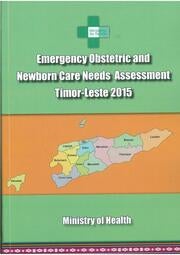 Maternal and newborn health is a top priority of the Government of Timor-Leste. Efforts
have resulted in impressive gains in expanding maternal and newborn services. However,
despite a sustained commitment and the achievement of the Millennium Development
Goals number 5 (MDG5), maternal and newborn health remains a challenge for the
population of the country. 
Full review