Ensuring rights and choices for all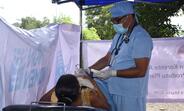 3 May 2021
International Day of the Midwife 2021: "Follow the data: Invest in Midwives"
DILI, May 3, 2021 –Timor-Leste President, H.E. Francisco Guterres Lú Olo renewed a 30-day State of Emergency last week to contain the spread of COVID-19, as the country rocovers from flash floods that affected more than 30,000 households in the island nation in April.   Over 40 people died in the disaster that has left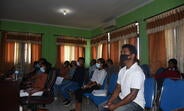 The HIV stigma index, developed by the Global Network of Positive People (GNP+), has...

Remarkable gains have been made in sexual and reproductive health and rights since 1969...