Ensuring reproductive rights for all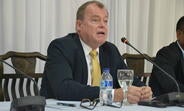 20 October 2017
Statement for World Statistics Day
'According to the United Nations, despite Timor-Leste having one of the highest birth rates in Asia, over the past decade, the decline in the birth rate in Timor-Leste has been one of the fastest in the world (...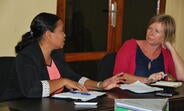 13 October 2017
Putting an end to teenage pregnancy and early marriage
Manufahi, Timor-Leste- Getting off the plane from Dili, the UNFPA team is surrounded by the lush tropical forest of Manufahi. For the next several days, the team will be meeting and consulting with Xefe Suco, suku...

The National Youth Policy (NYP) for Timor-Leste is a  guiding document for the ...

A PLAN TO EXTEND AND FURTHER STRENGTHEN THE PROGRESS OF THE EmONC PROGRAMME IN TERMS OF...
Events
No content available