Dili, Timor-Leste, 10/04/2019 – UNFPA, the United Nations Population Fund, was established in 1969 to advise developing countries about the social and economic implications of population growth and to support national population programmes. At that time women in the world had an average of 5 children. Almost the same as in Timor-Leste today. Through population programmes, real reproductive choices became a reality for more and more women in developing countries.
Over the past 50 years, the global movement to empower women to make their own decisions about whether, when, how often and with whom to become pregnant gained momentum. The right to decide freely and responsibly on the timing and spacing of children was acknowledged in Cairo, in 1994, at the International Conference on Population and Development (ICPD), where 179 governments endorsed a global programme of action that linked women's empowerment, rights and sexual and reproductive health to sustainable development.
In Cairo, the principle that culture can never be used as an excuse to violate women's rights was emphasized.
Today, the average number of children per woman globally is 2.5 per woman. Due to the reduction in the number of children per woman, fewer women die in child birth and more children survive.
Since Cairo, the focus has been on rights and choices, and also on helping people understand the implications of their choices for health as well as family finances.
In Timor-Leste, the laws and policies are in place to help young people and couples to claim their reproductive rights.  But not all of these are being fully implemented.  We hope that young people and the coming generations of Timor-Leste will fully enjoy these rights, and ensure that all the people of Timor-Leste will have the opportunity to make their own choices about their own fertility and sexuality.
Dr. Ronny Lindstrom, PH.D.
UNFPA Timor-Leste Country Representative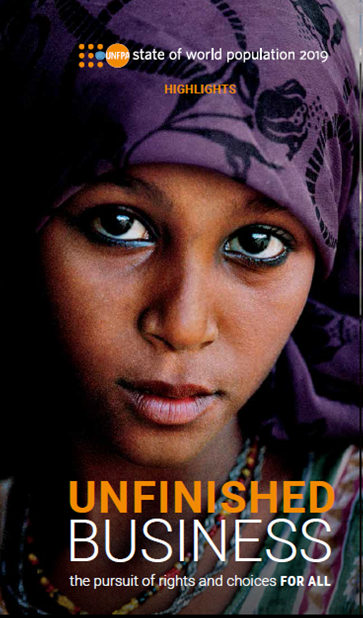 ***
UNFPA is the lead UN agency for delivering a world where every pregnancy is wanted, every childbirth is safe, and every young person's potential is fulfilled. UNFPA reaches millions of women and young people in 155 countries and territories, including Timor-Leste.
For more information, please contact:
Secondinho Salsinha: salsinha@unfpa.org / Roderick T.J. Buiskool: buiskool@unfpa.org
You can access the report at: https://timor-leste.unfpa.org/en/publications/state-world-population-rep...