Ensuring rights and choices for all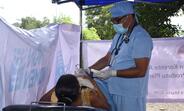 3 May 2021
International Day of the Midwife 2021: "Follow the data: Invest in Midwives"
DILI, May 3, 2021 –Timor-Leste President, H.E. Francisco Guterres Lú Olo renewed a 30-day State of Emergency last week to contain the spread of COVID-19, as the country rocovers from flash floods that affected more than 30,000 households in the island nation in April.   Over 40 people died in the disaster that has left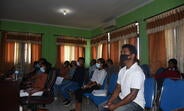 Module 1: Infection prevention in emergency obstetric and neonatal care

The HIV stigma index, developed by the Global Network of Positive People (GNP+), has...