UNFPA is the United Nations sexual and reproductive health agency. Our mission is to deliver a world where every pregnancy is wanted, every childbirth is safe and every young person's potential is fulfilled.
UNFPA's Regional Office for Asia and the Pacific was established in 2008 in Bangkok, Thailand, to provide a key link between UNFPA's global vision and strategies, and the needs of the region and programme countries.
Our Regional Office in Bangkok provides strategic support and technical expertise to 22 country offices across Asia and our Pacific Subregional Office in Suva, Fiji, supports 14 Pacific island nations. We deliver policy advice, guidance, training and support to empower our partners and colleagues in the field. The Regional Office also provides leadership in positioning the Programme of Action of the 1994 International Conference on Population and Development (ICPD) in tandem with the 2030 Agenda and SDGs at the forefront of poverty reduction and development strategies, policies and debates throughout the region.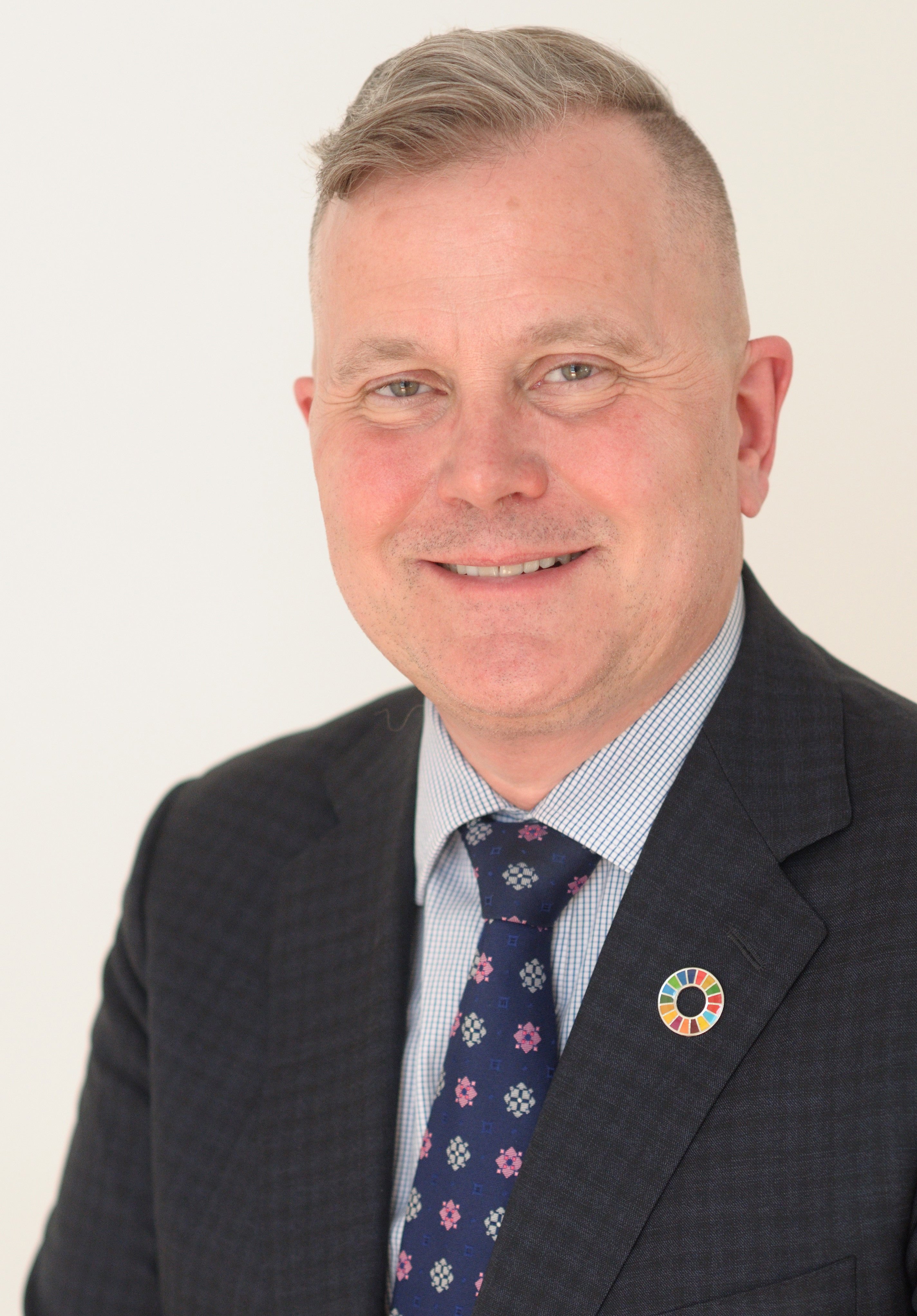 OUR REPRESENTATIVE
Björn Andersson joined the Asia-Pacific Regional Office of the United Nations Population Fund (UNFPA) as its Director in September 2017. Prior to this appointment, Mr Andersson served as Chief of Staff at UNFPA's headquarters in New York. Mr Andersson, a Swedish national, has almost three decades of extensive experience in international development cooperation with key positions in programme management, policy development and strategic organizational management, in the UN System and government agencies. 
ENDING UNMET NEED FOR FAMILY PLANNING 
Few things have a greater impact on the life of a woman than the number and spacing of her children. That's why international agreements going back decades affirm that individuals should have the right and the means to freely decide when - or if - to start a family and how many children to bear. Yet, in this new century, over 140 million women in Asia who want to avoid or delay childbearing still lack access to the quality services and supplies needed to manage their fertility.
UNFPA works with governments and partners to promote universal access to quality, integrated sexual and reproductive health services. UNFPA also promotes comprehensive sexuality education and youth leadership, which empower young people to exercise autonomy, choice and participation with regard to their sexual and reproductive health and rights.
ENDING PREVENTABLE MATERNAL DEATH 
Since UNFPA started working in Asia and the Pacific region, the number – and rate – of women dying from pregnancy or childbirth has nearly halved. Yet maternal deaths in many parts of the Asia- Pacific region remain unacceptably high. One of the most challenging aspects of reducing maternal death and disability is finding ways to reach all women, even those in the poorest, most remote areas, or in times of natural or man-made disasters. This involves strengthening health systems. 
We know how to safeguard the health of pregnant women and new mothers. The first step is to ensure that women can plan their pregnancies and space their births. UNFPA also partners with governments and others to strengthen health systems, train health workers, educate midwives and improve access to the full range of reproductive health. 
ENDING GENDER-BASED VIOLENCE AND HARMFUL PRACTICES 
The Asia and Pacific region has among the poorest development indicators for women and girls. Persistent discrimination and gender-based violence remain widespread, and harmful practices - such as child marriage and prenatal sex selection - reinforce gender inequality across the region.
UNFPA works to prevent and respond to gender-based violence through its work with policymakers, justice systems, health systems and humanitarian partners. UNFPA also focuses on eliminating harmful practices, including child marriage, and helps to engage men and boys to advance gender equality.
LEAVING NO ONE BEHIND 
Much more needs to be done to ensure that all individuals can exercise their basic human rights. This includes persons with disabilities, older persons and young people. 
The Asia and Pacific region is home to more than half of the world's young people aged 10 to 24. Their reproductive choices will shape future demographic trends and UNFPA advocates for the rights of young people, including the right to accurate information and services related to sexuality and reproductive health. 
The Asia-Pacific region is also at the forefront of the global phenomenon of population ageing. By 2050, one in four people in Asia and the Pacific will be over 60 years old. UNFPA advocates for a life-cycle approach by investing in health and well-being from pregnancy through childbirth, childhood and adolescence, and on to adulthood and eventually old age, cultivating community involvement in the process and emphasizing the rights of individuals of all ages.