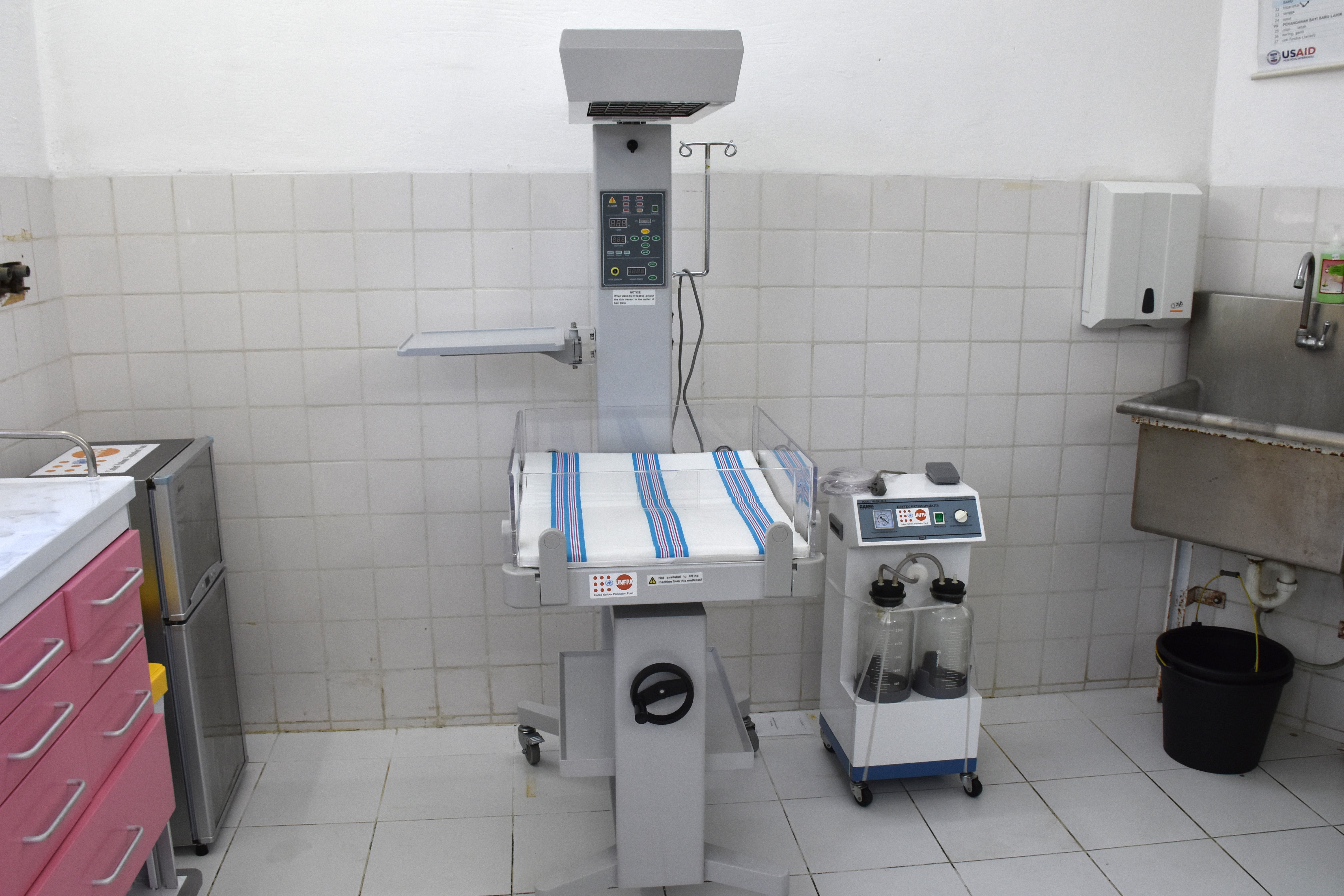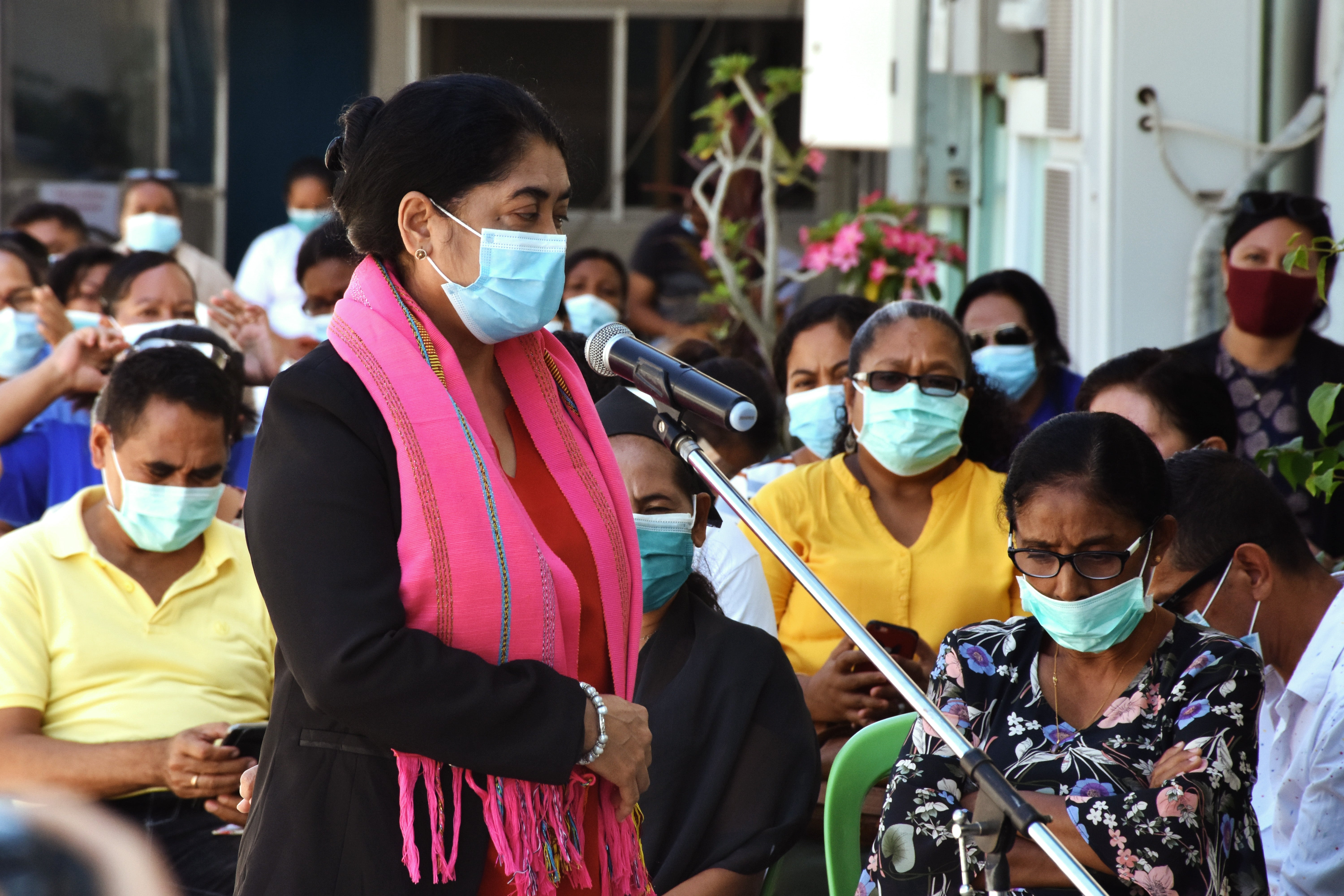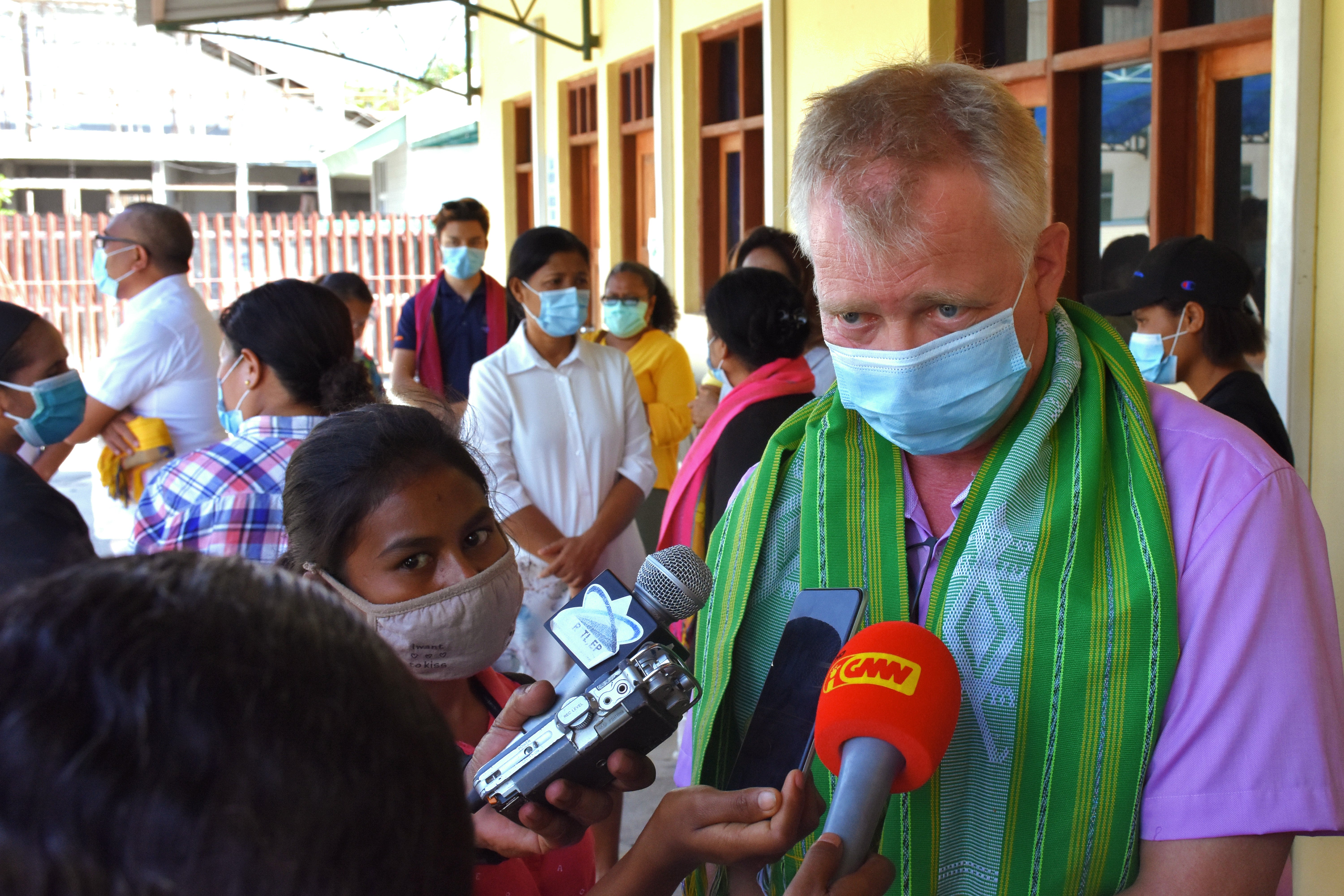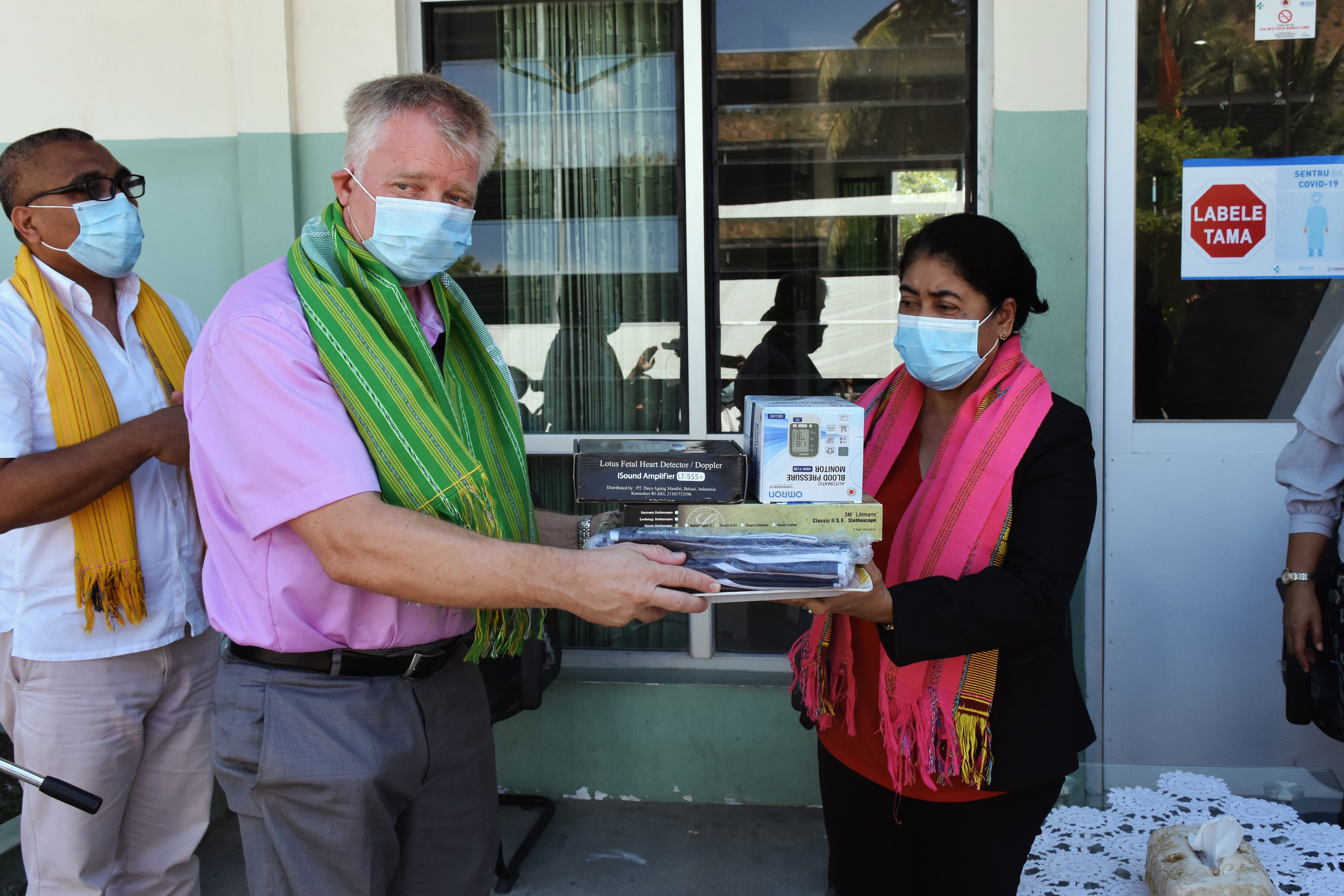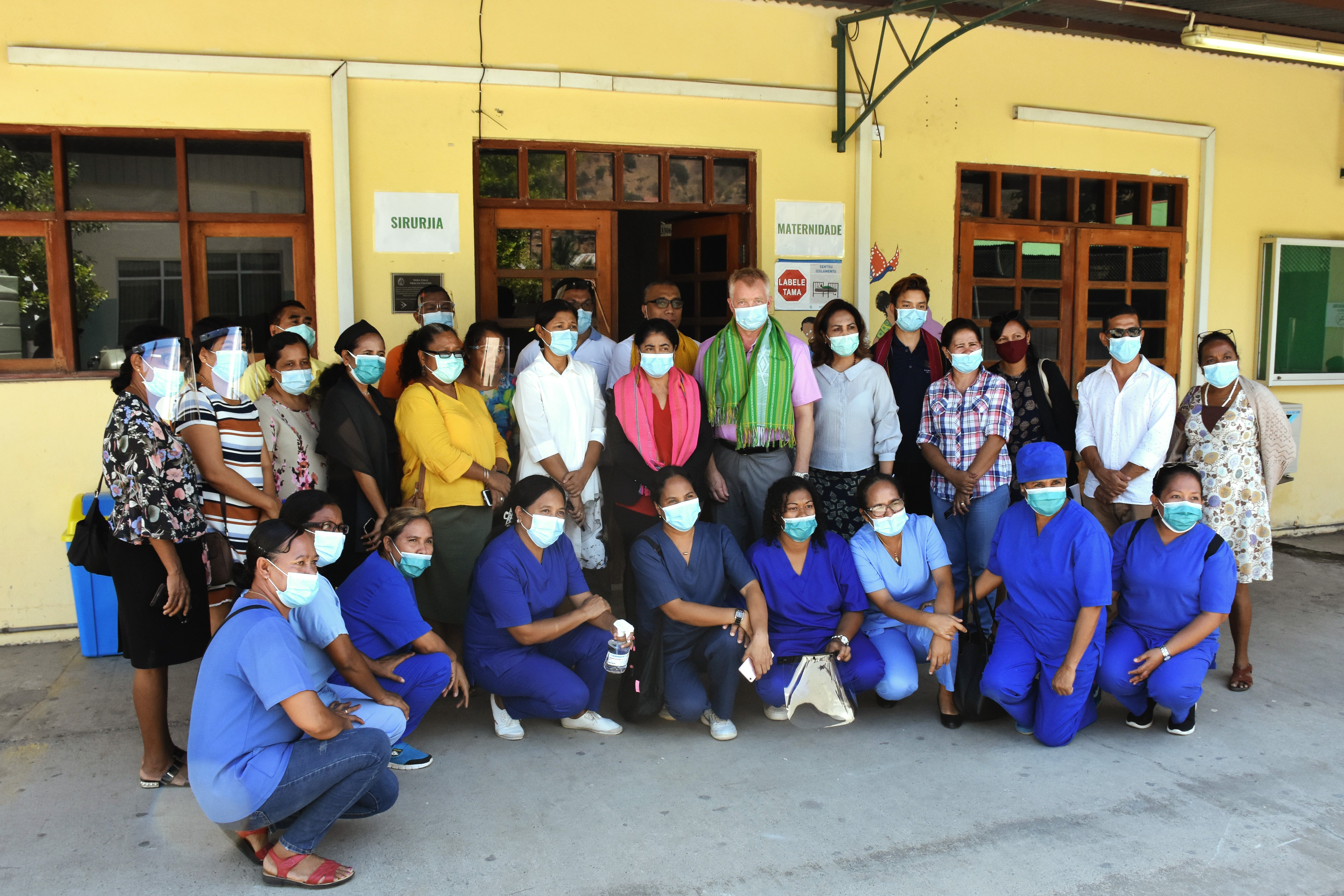 4th September 2020, UNFPA handed over the remaining medical equipment and supplies needed to establish a maternity ward that is COVID-19 safe at Vera Cruz COVID-19 isolation center. The items were received by HE. Minister of Health, Dr. Odete Maria Freitas Belo, MPH.
UNFPA handed over the remaining medical supplies and equipment such as automatic delivery bed, radiant warmer for baby, trolleys and protective gowns. There is additional request from MoH to complete the maternity isolation ward, and UNFPA has started the procurement process.
Establishment of the maternity ward isolation in Vera Cruz including procurement of medical equipment and supplies are made with the financial support from UNFPA and DFAT Australia.
UNFPA has trained all health providers (doctors and midwives) working in maternity wards in Timor-Leste. We recently support the MoH to trained the surveillance team (17 medical doctors and 3 nurses) as well. The training was delivered by our OBGYN Specialist Dr. Zeto, on antenatal care, intra-partum and post-partum care for pregnant mother with COVID-19. Now pregnant women in quarantine or in isolation can receive full delivery services by trained health professionals and adequate medical equipment and supplies.
Pregnancy does not stop during COVID-19 pandemic. Therefore, UNFPA is working closely with Ministry of Health to ensure that Family Planning services can continue, so that people can make choices about their fertility.