You are here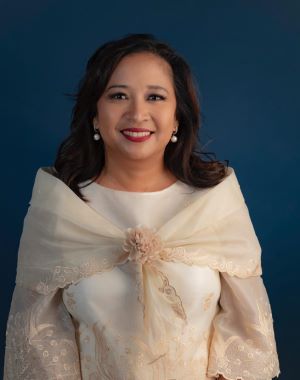 Pressia Arifín-Cabo
Pressia Arifín-Cabo, a Filipino national, has recently joined UNFPA as Representative for Timor-Leste. Prior to this position, she served as the Deputy Representative for UNICEF in Mexico, where her work was instrumental in the seven-fold increase in programme budget through public and private sector fundraising, strategic positioning of the youth and adolescent agenda with the government, building the country office's emergency capacity and the scale-up of UNICEF's work at the federal and state levels.
Pressia comes to UNFPA with 20 years of professional experience in development and humanitarian work, and with specific expertise working in conflict-affected countries, having worked as Regional Emergency Specialist in the UNICEF Regional Office for South Asia, where she helped manage important emergencies such as the 2015 Nepal earthquake and the 2016 Afghan returnee crisis.
She also served as Technical Adviser for Conflict Sensitivity for the United Nations Development Programme (UNDP) in Nepal and for the German International Development Cooperation (GIZ), first as Peacebuilding Adviser in Mindanao and later as Land Conflict Adviser in Guatemala. Pressia has also worked for the United Nations Educational, Scientific and Cultural Organization (UNESCO) in Paris HQ in the communication and information sector and for the UN Office for Drugs and Crime (UNODC) in Vienna HQ, in the areas of corruption and organized crime.
Pressia has an MSc in Public Financial Management from the School of Oriental and African Studies, University of London; Magister in International Relations and in American Studies from the Eberhard-Karls-Universitaet Tuebingen in Germany, as well as a Bachelor of Arts in Political Science from the University of the Philippines.